Support SERUDS Orphanage | Orphan Children's Home
Online Donation to Charity Orphanage for Children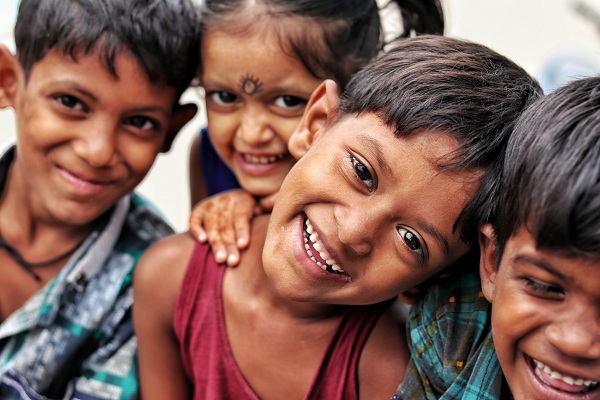 JoyHome Orphanage in Kurnool
Seruds Orphanage for Girls and Orphanage for Boys were started in January 2012. We started with 5 children in 2012.
Today we have 25 girls and 35 boys. The Children's Homes are spread across 3 floors.
The children are orphans, rescued street children found by volunteers, or come from very poor families or have single parents who cannot give them proper education and food.
Our children call it their home. Indeed we work hard to make it so. After they have lost so much, they deserve all the security and love any normal home provides
Orphanage has 2 desktop computers and 1 laptop. The children are given training in computer skills by a volunteer faculty.
The staff includes 2 wardens, 3 caretakers and 2 cooks.
They are provided :
Nutritious meals 3 times a day
Education
Clothes, blankets, toiletries and other personal necessities
A doctor has been appointed as Center Medical Officer to conduct health check-up and treat the sick.
Address : D.No.46-740, Near III Town Police Station, Beside Syndicate Bank, Budhavarapeta, Kurnool-518002, Andhra Pradesh
Donate for Orphanage Now | Save an Orphan Child from Poverty
Donate for food | Celebrate Birthday.
With INR 24,000 you can sponsor a child for one year.
You are welcome to sponsor these abandoned orphan children for their education or living expenses
You can celebrate your special day with the children, sponsor education or annual expenses for a specific child. Profiles of these children and other funding options are available below.
For children in orphanages, turning 18 is a nightmare. They have to leave the Child Care Institution, struggle to rebuild their lives, and half of them fail to get regular employment.
But Seruds is different. The kids stay in JoyHome until they finish education and they find employment with our help
Seruds Children's Home is a registered Child Care Institution (CCI) under sec. 41 (1) and 50 (1) of the Juvenile Justice Act (CPC) 2015.
Story of Daily wager's daughter M Mounika
Mounika's mother is a daily wager in mines. Mounika is very interested in studies and has dream becoming a government officer. She joined JoyHome for children in 2012.
She is doing B. Com I year in digital marketing and wants to help poor kids who are hungry and lack access to education.
Every child who enters Children Home is given Counselling by a professional counsellor. This process will identify the underlying problems of the child and help her to transform negative attitudes, overcome depression and develop positive outlook towards life.
We have been running the Orphanage solely through contributions. Our monthly expenditure on rent, operations, education is Rs.78000 (US $1500).
We can keep Children Home running only through sponsorship of caring people like you. Imagine being the benefactor of a child by sponsoring all expenses, and witness the child achieving its dreams.