Donate to a 501(c) 3 Charity
SERUDS Inc. (Sai Educational Rural & Urban Development Society) is a charitable organization working for the welfare and development of deprived street children, orphans, destitute women, poor old age people and youth in urban slums and villages in India
Charity Causes you can support
Joy Home Orphanage is home to 60 children where they receive care in a family-like environment. Seruds Children's Home is a registered Child Care Institution.
With 300 USD you can sponsor a child for one year.
SERUDS Old Age Home for women shelters 30 elders.
You can contribute 34 USD to Sponsor one elderly person in the Old Age Home for her Food & Medical Support for one Month.
Donate through Zelle Pay to
Day Care Centers for Children
We support 80 children from slums and villages around Kurnool district in three creche or day care centers.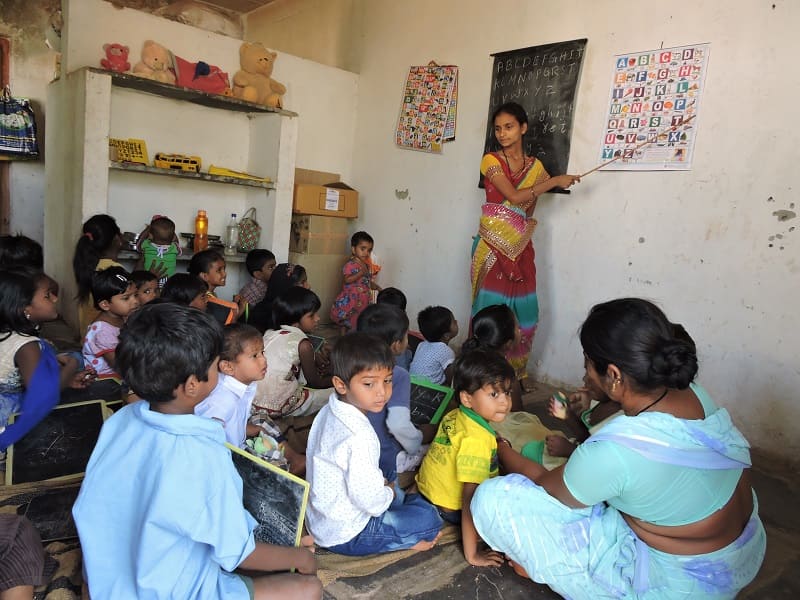 Food for Destitute Elderly
We run midday meals scheme for poor elderly women. Your Donation of only 40 USD will provide nutritious and hot meal to 30 Elders.
SERUDS has been supporting single old women by providing food rations and other necessities every month.
You can help by sponsoring a destitute elderly woman by giving just 30 USD per month, and enable her to live with dignity.
We sponsor school, tuition fees, and school kit for students from poor families.
With 250 USD, you can sponsor a child's education for one year. Help Out of School Children in India!
Do you need more information?

✅ SERUDS INC is a 501(c)3 tax-exempt organization.
✅ Your donation is tax-deductible within the guidelines of U.S. law.
✅ To claim a donation as a deduction on your U.S. taxes, please keep your email donation receipt as your official record.
SERUDS India is a Non-Government Organization NGO in Kurnool District of Andhra Pradesh, India working as a charitable society  for the welfare and development of deprived street children, orphans, destitute women, poor old age people.
American citizens who want to support charitable initiatives in India and receive a tax-deduction can donate to a US-based nonprofit SERUDS INC, which sends funds to SERUDS India for charity programs in India.
SERUDS India has a valid FCRA Registration, and can legally receive charitable funds from SERUDS INC.
You can check a SERUDS INC 501(c)3 status in the IRS' exempt organization database.
A charity must have 501(c)3 status if you plan to deduct your donation on your federal taxes.
Listed Details of SERUDS :
EIN: 88-1610707 | Land O Lakes, FL, United States
Here is your chance to help us reach our goal of 100,000 disadvantaged people