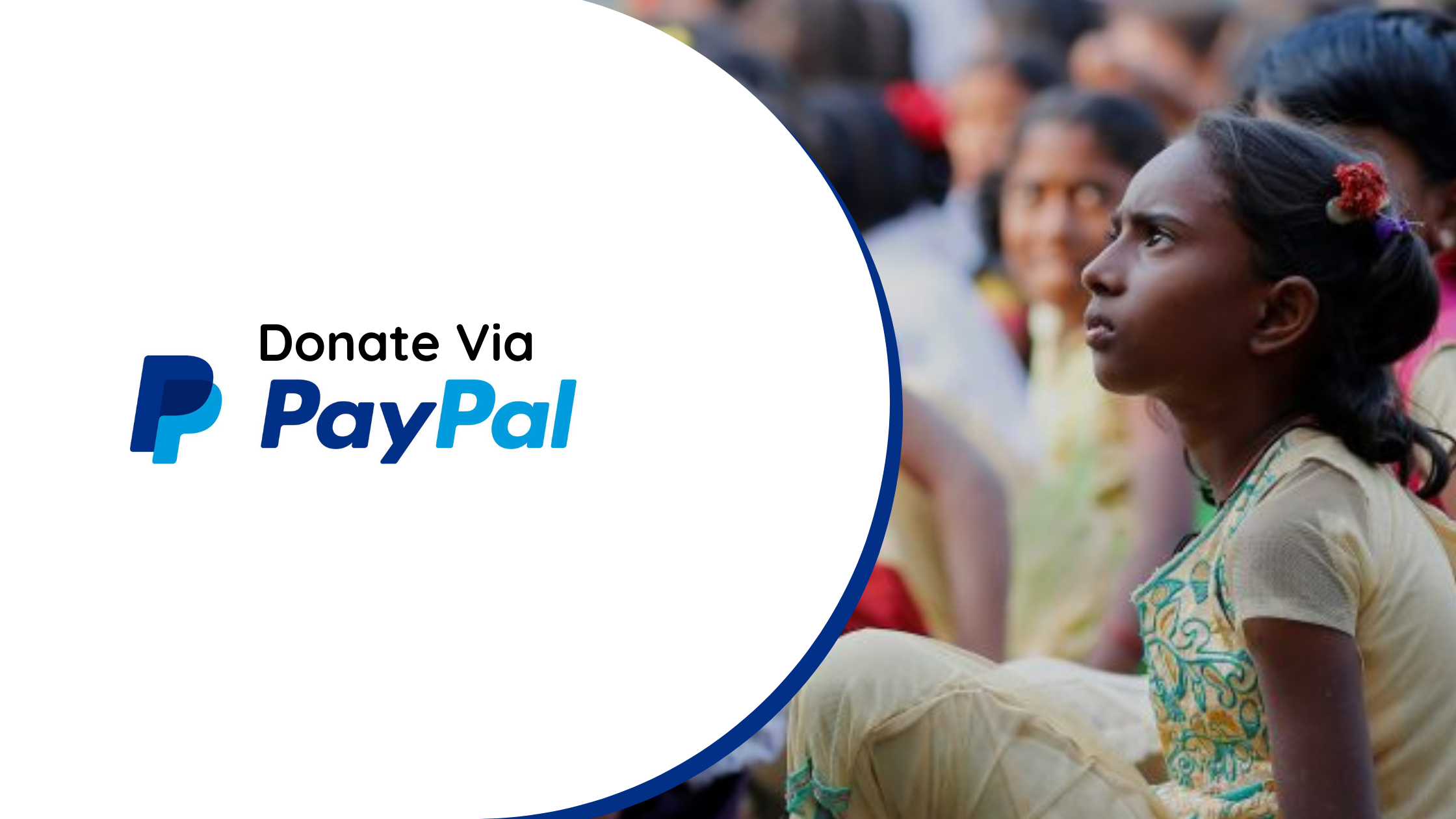 Donate Via Paypal To SERUDS INC
Seruds a grass root level non-government organization (NGO), supporting multiple causes, people, etc. They do social services and have a team of young people who joined together to form SERUDS out of a love for community services and empathy for the vulnerable portions of Society.
SERUDS official PAYPAL Email Address for DONATIONS: [email protected] 
You can use this EMAIL address and can send your generous Donations to Charity.
With a vision to serve and help orphans, old age people, and others they do charitable events regularly and you can be part of this charitable event by donating clothes, groceries, midday meals for destitute elders, educational kits for children, you can also sponsor day care centers for children. With this, you can help the needy and save an orphan child from poverty, through seruds.
Why PayPal for donations in India?
When people think of donating, they usually don't usually trust in transferring through online but try to give it through their hands. But now-a-days the hard cash is limited and online transactions are a thing. At this time transferring through secure and safety services is a necessary attribute of the donor.
One such medium is PayPal and it is used globally. Donors from vivid countries can donate through a global platform like paypal for a purpose. And the best part is paypal is accepted over 200 countries and gives companies the option to make cross border payments and transfer via the app or through a website.
How safe & secure is PayPal for Donations?
PayPal is the most trusted fundraising platform in India as well as around the world. With a network of over 300 million users around the globe it makes it a safe and secure way of transferring funds. When you send a payment using PayPal, the recipient won't receive sensitive financial information like your credit card or bank account number. This way, you don't have to worry about paying people you don't know.
Transactional Fees Charged by PayPal
When the charity is registered with PayPal then there is no fee charged and the transactional fees are paid by PayPal itself. After the donation, PayPal will send the recipient a PayPal giving fund tax receipt. They also verify that receiving charities have tax-exempt status with the IRS and are not on recognized economic sanctions lists. If the charity is not registered with Paypal then they undergo transactional fees.
When people think of going with other payment platforms for sending donations then they would be including very complicated procedures and charge larger amounts like thousands of rupees or tens of dollars (of about 2250 INR) as transaction fees with hidden additional surcharges.
But Paypal charges a 5% transaction fee ranging from 0.99$ cents to 4.99$ (of about 74 INR to 374 INR). International transactions and other payment methods have different charges. However, PayPal's international transfers are not free, so you'd have to check the fee for each transfer within your favored country. Seruds values your time and efforts in helping the orphans and the old age people.
Benefits Of Donating Through Paypal:
Donations via PayPal helps seruds to reach the needy in no time. Benefiting orphans with quality education, safe shelter and a family-like environment. Which also benefits old age homes by providing shelter, nutritious meals thrice a day, clothes blankets, toiletries, and other personal necessities including medical check-ups when needed. When people are benefiting from the donations you make and PayPal is the safest and secure way of transferring the donations then go check out the seruds India page and donate to aid the underprivileged members of society.
FAQs Related to Donations via PayPal