How to Volunteer or Intern at SERUDS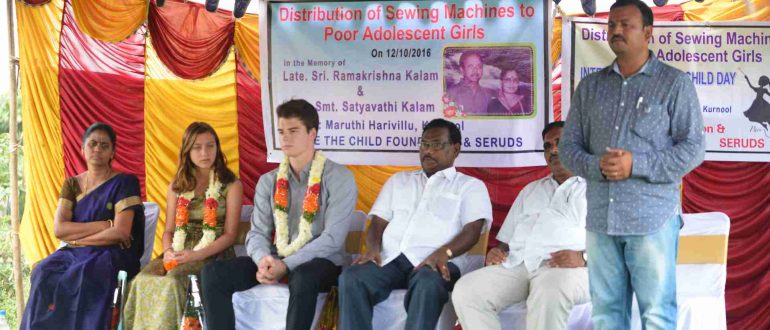 The best volunteering and internship opportunities are with SERUDS India. SERUDS seeks dynamic, enthusiastic, mature and committed individuals and professionals for its volunteer positions.
There are a variety of ways you can join SERUDS in helping save lives and improve the livelihoods of people around the Kurnool District of Andhra Pradesh. SERUDS offers opportunities to volunteer and intern both in Andhra Pradesh, India from the United States, Europe and in both Development as well as Emergency Relief activities.
Volunteering can affect professional skills in a positive way. It is also very common to simply identify what interns do as volunteer work.
Domestic Volunteer and Internship
A variety of domestic volunteer and internship opportunities with SERUDS NGO INDIA in Kurnool District of Andhra Pradesh. They are available in relevant areas such as website designing, Search Engine Optimization, research and development, fundraising, social media networking, graphics, information technology, designing of leaflet, posters;
The SERUDS will not pay any internship fee during their internship.
To apply for a domestic volunteer opportunity please send a CV/Resume to [email protected].
To apply for a domestic internship opportunity please contact:
Testimonials from Interns:
My Experiences with SERUDS
SERUDS, through its activities, has been a ray of hope to many backward people in Kurnool District. My field visits to Creche centres, Elderly mid-day meal programs, vocational training centres and orphanages made me see from close quarters the problems faced by the weaker sections of the society.
I appreciate the sincere efforts of SERUDS to mitigate the sufferings of these people and feel really lucky to be a part of some of those activities. Working with these people brought me a great sense of satisfaction. It is not just experienced I have gained from my time spent with SERUDS, I have gained virtues like humbleness and simplicity. Please see my final report about SERUDS for more information.


P Rakesh Reddy, B044, MBA-Core, NMIMS, Mumbai