Donate To Orphans In India In 3 Easy Steps
Donate to SERUDS Orphanage
Did you know that India has over 30 million orphaned and abandoned children (more than the population of Sri Lanka!).
Of these 30 million children, only 1.5% or 470000 children are in institutionalized care.
Truly orphaned and abandoned children are the neglected and forgotten children of India. They deserve all help and support from concerned people.
In this post we will discuss how one can donate to Orphans in India, knowing that your money is going to a genuine orphanage and how your donation will be spent.
Donating is a noble idea, but research a little before parting with your hard-earned money. You should check two things. One, the institution you are donating to is genuine. Two, you use a payment option that ensures safety.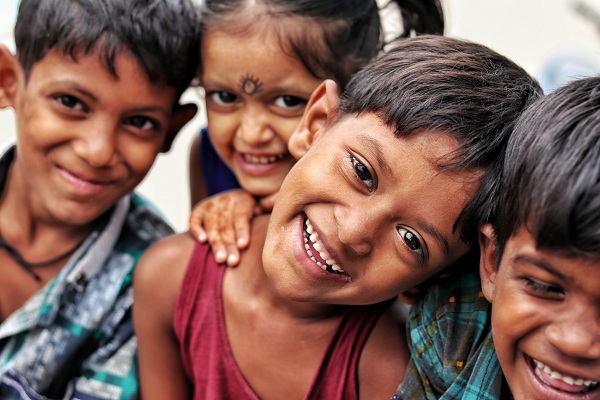 SERUDS Orphanage in Kurnool has 25 girls and 35 boys. The children are orphans, rescued street children found by volunteers, or come from very poor families or have single parents who cannot give them proper education and food.
You can sponsor these abandoned orphan children for their education or living expenses.
Seruds Children's Home is a registered Child Care Institution
Donations to SERUDS Charity are eligible for 50% tax exemption under Section 80G of Income Tax Act.
Donate for Orphans in India
1. Donate only to a Registered Orphanage :
When you search online for how to help orphans in India, you will find orphanages seeking donations. However, it may be hard to verify how your donations are being used or how well children at these institutions are treated.
Although it is mandatory for all childcare institutes to be registered under the Juvenile Justice Act, a large number of childcare institutes are not registered. The Ministry of Women and Child Development (MWCD) data show there are 7466 registered Child Care Institutes (CCI) in India. But if unregistered ones are included in the basket, there are around 10,000 such child homes. Children in the unregistered institutions are vulnerable to poor care, physical and sexual abuse, and trafficking.
Select a registered CCI. You can also donate on crowdfunding platforms like Milaap, GiveIndia.org or GlobalGiving.org, which conduct due diligence before listing a charity cause.
2. Click on your preferred Cause to support Orphans:
NGOs and various crowdfunding sites have various causes to donate such as 'sponsor education', 'sponsor a child', 'nutritious food for orphans' . Whichever cause you select to donate, your money is spent for the same cause. This is actually a smart way of donating to NGO when there's some specific cause you want to support. Click to know SERUDS Causes for orphans
3. Payment Security:

Check the URL of your website and see if it says "HTTPS" at the start of the address (instead of "HTTP"). This means the website is secure with an SSL certificate. The SSL certificate is used to secure all data that is passed from the browser to the website's server. Payment gateways which use highest levels of security are the safest way to donate. Major payment gateways like CCAvenue, Citrus, Pay U Biz, Razor Pay, etc are safe, secure and easy to donate.
Make sure to read the Privacy Statement; any reputable site will clearly disclose how they protect and use your personal information, including your identity and credit card.
Since today's technology has made donating to NGO simpler and secure, donors can now donate with the easy 3 step procedure as described above.
Be generous and start your donations today. We'll make use of every single penny donated to the needy ones. Click to donate