In this blog, let's learn about the dire requirement of why one shall donate to migrant workers in India and how our charity to such poor people can save lives.
Ever since the lockdown got extended, the situation of migrant workers is becoming worse due to the sudden lockdown declared which made buses, trains, and every mode of transport completely unavailable.
---
Listen to the audio of the blog:
---
Recently we heard about incidents where migrant workers walked more than 300 km, which included women, kids, and all their heavy baggage. (as they were prepared there's no turning back).
Also Read: List of Ratan Tata's Donation for India
We have successfully completed a whole month of lockdown but for migrant workers, it was a nightmare, it still is. 
Donate To Migrant Workers in India for Food:
Let's understand what made these migrant workers' situation like this:
Lockdown was announced without any prior intimation.

The migrant workers are totally dependent upon daily wages.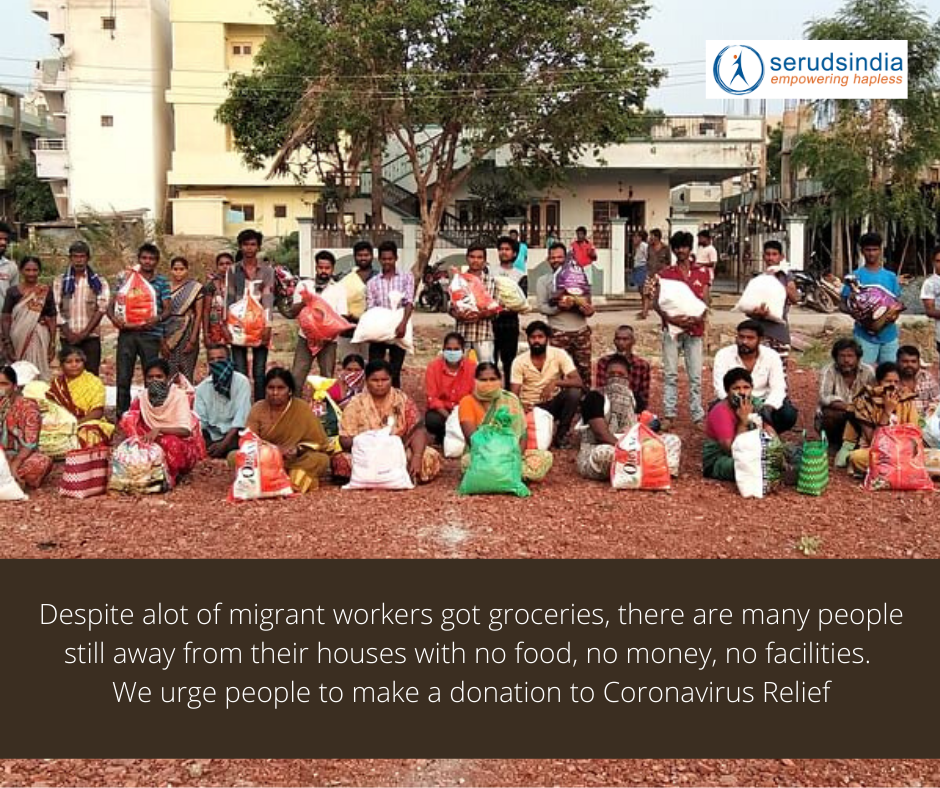 Of course, the migrant workers are into odd jobs that don't even have an option of 'Work From Home'.

Since, there are no savings with them, they are left with no food and resources.

Despite a lot of charitable fundraising, there are thousands of people yet to receive proper food.
Here are the genuine portals to donate to migrant workers in India.
About the Charity Campaign:
We (Seruds NGO) directly donate food and needed items to individuals and their families impacted by the COVID-19 coronavirus. Daily wagers rendered jobless by the current COVID-19 pandemic need our timely support to sustain them. As the crisis grows, the livelihoods of a large number of families in India that survive on daily wages have been affected deeply.