In this article, let's discuss the needs of orphanages and old age homes in Kurnool who's donations fall flat due to the ongoing pandemic. 
When the world saw its biggest need of helping each other, generous people across the world came together to face the pandemic. Globally hundreds of billions of dollars were collected that helped many people survive.
Pandemic hasn't gone yet but thanks to the relaxations, there's a lot of relief to the daily wagers and everyone, to be precise but the flow of donations that paved its way for various COVID19 charity campaigns drastically affected the other charity campaigns that were sole bread and butter for the other causes.
Here's Why Orphanages and Old Age Homes Seeking Donations:
We, at SERUDS, being one of the prominent NGO in Kurnool observed a steep decline for our charity campaigns like 'Donate to Education', 'Charity for Elders' for the following reasons:
The spending capacity of many people came down because of the shrinking economy and limited business scale. 

The natural calamities like floods in major cities of India like Hyderabad and Mumbai made the losses even more damaged.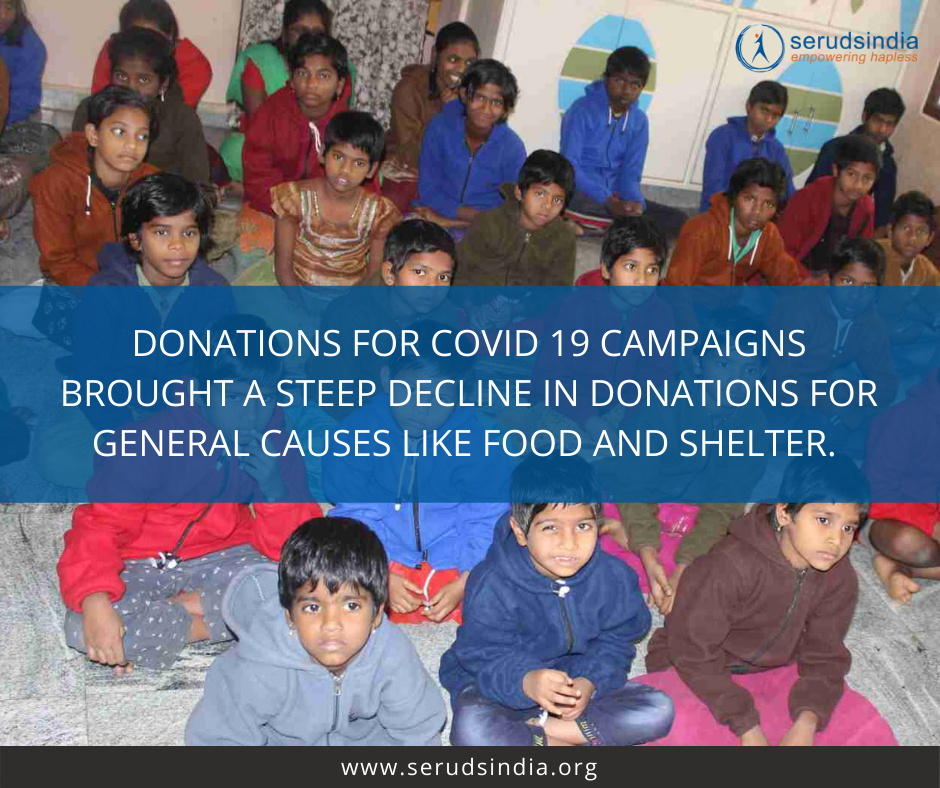 Charity campaigns of

COVID relief

(as mentioned) have taken the majority of the donations in every fundraising event this year. 

The expenses of masks, sanitizers, and other preventive measures have increased and the funds for which are really tough to raise. 

The elderly people need extra medical treatment and care due to the ongoing pandemic, just as an extra measure. 
The orphanages and old age homes in Kurnool are seeking donations because the size of the donation flow has decreased but the expenses for various necessities have increased. 
So we plead to all people out there to pass their contribution to the needy. 
Here are the causes to support:
Sponsor Meals for the Elderly. Click to donate
Donate to Sponsor Child Education. Click to donate