Let's explore the process of how to donate books to orphanages in Kurnool, India. The charity for education supporting causes is the highest priority. 
Do you know, most of the time when kids move to the next year of academics, if there are no younger siblings, the books go straight to recycling. The statistics say that more than a million children go to school without proper books and slates. 
As the new academic year has begun, the requirements for books are something that every student is in need of. So, instead of throwing your old books away, how nice it would be if you donate books to orphanages. 
Furthermore, those who don't have old books or such can still support our charity cause of education to help Orphanage in Kurnool.
Donate Books to Orphanage in Kurnool:
SERUDS works for different charity causes for children that includes the following because the statistics of education in India is really devastating.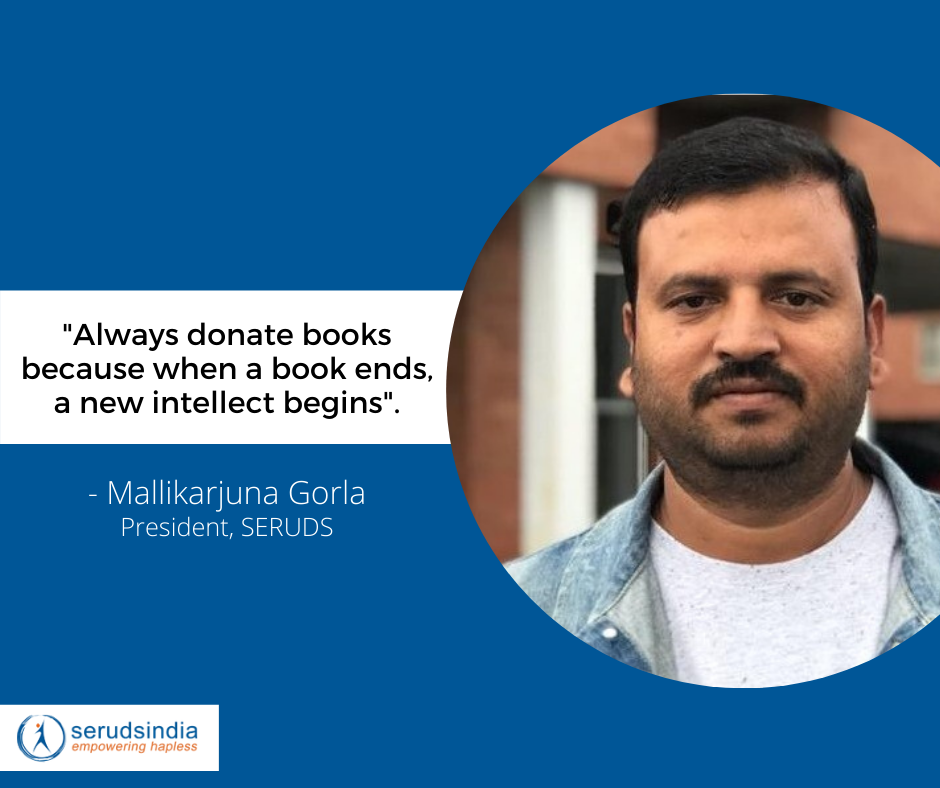 Less than half of India's children between the ages 6 and 14 go to school. A little over one-third of all children who enroll in grade one reach grade eight. At least 35 million children aged 6 – 14 years do not attend school.
SERUDS Charity causes includes:
Donate School Fees.

Donate Education Material.

Donate School Bags.
You can donate to SERUDS all your old books or funds to buy books for them. We urge everyone to donate as much as possible to help needy students study better. 
For the people in Kurnool, please drop an email to [email protected] for the collection of books. Otherwise, one can easily donate to SERUDS. Click to contribute.