In this blog, we have listed down the list of charity work done by Apple Company which is as big as the firm itself. Detailed social work elaborated.
No one forgets the revolution that Apple company has brought to the tech industry. The goodwill of the company is so huge that people consider it as an icon of prestige. 
Related Article: Google Company Charity Work is just WOW
Apple, being one of the world's largest Tech company has crossed a whopping revenue of 260,000,000,000 U.S. dollars (260 billion) in 2019. Not just the revenue, the humanitarian works of the Apple company is very huge.
So, Lets Checkout The Charity Work By Apple Company:
Apple announced 'Giving Programme', in the year in which employees were paid to spend their time for charity. 

Reportedly, 2,50,000 hours of volunteering was spent for a charity whose salary worth is 

As per

News 18

, Apple company's employees donated a total of 125 million dollars to charity. All of this money was paid by the salaries they earned for charity hours.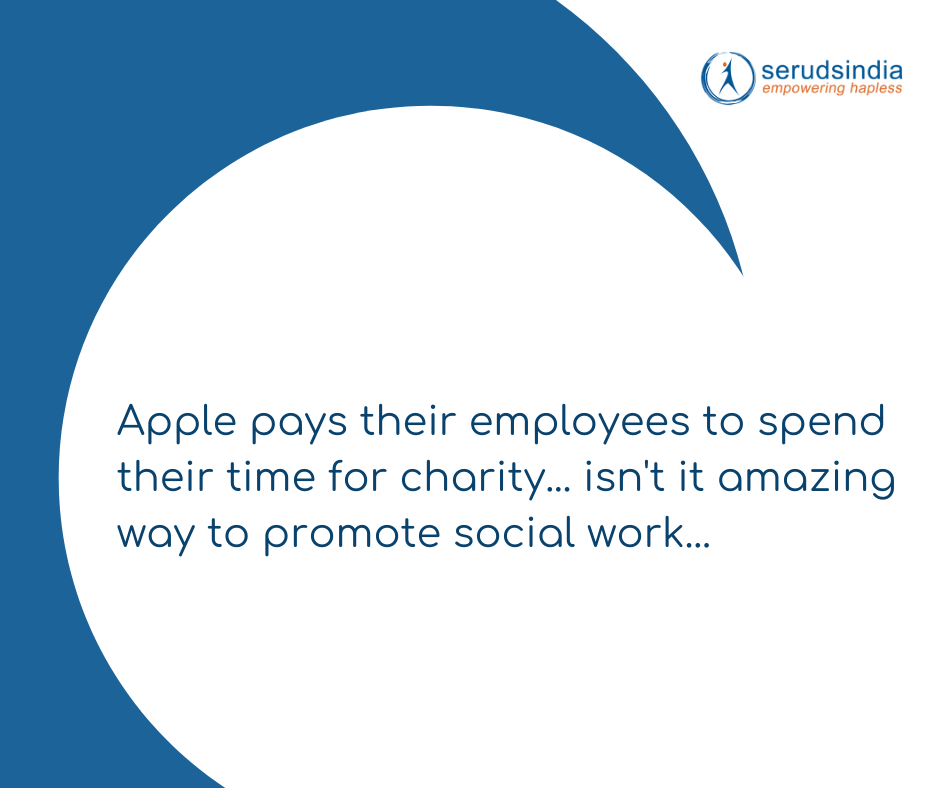 MacRumors mentioned in their

report

that more than 1 million dollars were donated by Apple to the families of martyrs of police and firefighters department.

Back in time, Tim Cook announced the matching charity program under which 10,000 $ per employee, which was a huge hit.

Recently, Tim Cook announced to donate shares worth 5 million USD for charity. (

article by CNBC

).
Well, the charity list of Apple Company is quite inspiring. It makes us realize that social work is responsible for all. Each one of us. 
Start your charity work now. Click here.