Top Charitable Organizations
Donate Now for Elderly Care, Child Education, Orphanage, Women's Welfare.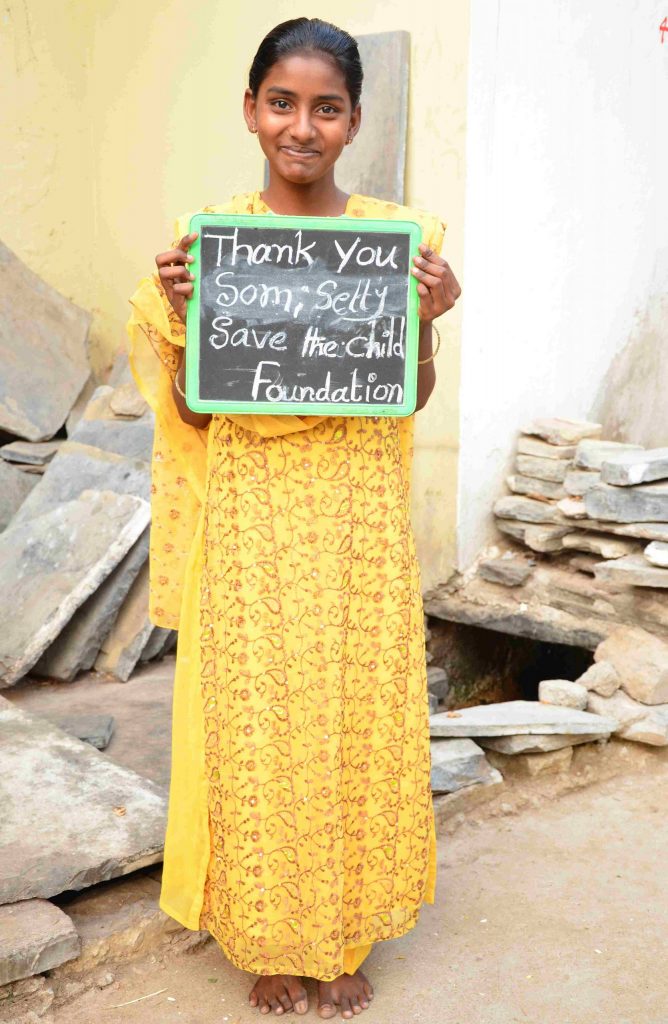 List of Best NGOs in Bangalore
ACCESS
No.10, Andhra Muniyappa Layout, Chellikere, Kalyan Nagar,Bengaluru 560043 Karnataka
ACCESS(Association for Community Care, Education, and Social Services) was founded to help children who are being exploited in the stone quarries of Bangalore as child labourers. At such a tender age, when they were supposed to be playing and learning, they were being oppressed; ACCESS took an initiative to rescue these innocent souls, providing them with education and health facilities.
Association for the Mentally Challenged
Near Kidwai Cancer Hospital, Off Hosur Road,Bengaluru 560029 Karnataka
The vision of Association for the Mentally Challenged is to establish a centre of excellence in the field of mental retardation by providing knowledge based services. They do it through a child guidance clinic, special school, vocational training centre, day care centre, sheltered workshop and research centre.
Cheshire Homes India,Bengaluru Unit
Opp. Manipal Hospital, Old Airport Road,Bengaluru 560017 Karnataka
Cheshire Homes India, Bangalore Unit works to bring meaningful changes in the lives of people with disabilities. To achieve this, they run two Homes – one that provides educational and residential facilities to more than 25 differently abled girls, and the other that provides love, care, and security to elderly/differently abled women.
The girls are given educational support along with skills training, which helps them become more confident and independent. The elderly residents are given adequate medical care and residential support. Apart from this, Cheshire Homes also provides training in Basic Computer Skills, English Language, and Life Skills, after which the students are provided support for placements.
Foundation for Excellence India Trust (FFE India Trust)
840, Mht House, 1St Floor, 5Th Main, Indiranagar 1St Stage,Bengaluru 560038 Karnataka
The Foundation for Excellence (FFE) is a registered non-profit, based in the USA and was founded by the serial entrepreneur, Dr. Prabhu Goel. The Foundation for Excellence India Trust (FFEIT) was registered in 2003 as a public Charitable Trust in India to expand the scope of FFE's support and works in association with FFE. It has the same objectives as FFE, but raises resources from donors worldwide.
Karunashraya
Old Airport, Varthur Main Road, Kundalahalli Gate, Marathahalli,Bengaluru 560037 Karnataka
Karunashraya, meaning 'an abode of compassion' is a huge establishment, covered in lush greenery, bird song and peace, in the middle of a busy city that houses the hospice that caters to palliative care.
The hospice has been offering in-patient care since 1999 and home care since 1995, tending to over 17,500 patients and touching the lives of their families by providing a supportive environment.
Make A Difference
16 C, 1St Main Road 14Th Cross Sector 6, Hsr LayoutBengaluru 560102 Karnataka
Make A Difference (MAD) is a youth driven, non-profit organisation working to ensure equitable outcomes for children in orphanages and street shelters.
Registered as a non-profit in 2006, Make A Difference reaches out to over 3,460 children in 67 shelters across 23 cities in India, through a highly efficient 3,822 strong volunteer network.
Mitra Jyothi
C.A. Site No. P-22, 18Th Cross, 31St Main, (Behind Nift), Hsr Layout, Sector-1,Bengaluru 560102 Karnataka
Mitra Jyothi is a registered trust (under Indian Trust Act) which was started in 1990.
For the last 26 years they have been they have working for the welfare of people with disability with a focus on the visually impaired.
Mitra Jyothi's Mission is to help visually impaired individuals lead independent and dignified lives through education, training, counseling, communication, and technology. They provide computer training, accessible educational material, Independent Living skills, Braille transcription and library access to students. They also have a placement cell for their trainees. In addition to this they also have a residential 'Center for Empowerment of Women with Disabilities' (CEWD).
Samarthanam Trust for the Disabled
Ca 39: 15Th Cross, Sector 4, Hsr Layout,Bengaluru 560102 Karnataka
Samarthanam Trust for the Disabled is a National Award winning NGO that works for the empowerment of persons with disabilities and the under-served. They primarily cater to people in need by providing a plethora of services including quality education, accommodation, nutritious food, vocational training, sports and placement based rehabilitation.
Their initiatives strive towards creating opportunities for them to keep pace with the rest of the society. Today they stand as a complete solution provider by supporting education and livelihood needs of persons with disabilities and those from underprivileged backgrounds. Apart from these initiatives, they also foster the game of blind cricket amongst visually impaired players across India, through their cricketing arm Cricket Association for the Blind in India (CABI).
SGBS Trust
No. 1 (P), Temple Road, Sadananda Nagar, Ngef East,Bengaluru 560038 Karnataka
Parents of the underprivileged have great dreams for their kids. But, these dreams are often accompanied by fear; fear of financial requirements, discrimination etc. Hence, with a vision to serve different sections of society, in the year 1978, Sree Guruvayurappan Bhajan Samaj Trust (SGBS) was established.
The underprivileged could avail their educational benefits with the help of the organizations initiative- Shiksha. Shiksha provides educational assistance to more than 350 children per year. It extends financial support to the underprivileged children to continue their education.With the increasing unemployment, the organization also focuses on providing vocational training to the unemployed youth. SGBS provided accommodation and food facilities to hundreds of youth.
More than 400 were guaranteed job placement.SGBS mission to move with society towards serenity is supporting hundreds every year by providing them with life skills. The organization aims to train one million youth by 2020.
Maria Seva Sangha
No. 6 Rose Lane, Richmond Town,Bengaluru 560025 Karnataka
Maria Seva Sangha (M.S.S) is a charitable society registered under Section 12A of the Indian Income Tax Act. Maria Seva Sangha was established in 1981 to undertake educational, medical, housing and other social activities in aid of the poor and the underprivileged of all ages, irrespective of caste, creed, and community.
The Sangha has been able to embark whole-heartedly on two new projects, the Senior Citizens Home and the development of apartment buildings and residential sites for the underprivileged- Mathrudhan- at Krishnarajapuram .
The Midday Meal Scheme for underpriviledged children commenced in 1987. It aims to improve attendance in schools along with the health of the children and their performance in studies. The incentive of free midday meals pulled children from slum areas into schools thus avoiding them getting involved in theft, drugs prostitution, etc.
They currently aid 21 schools in Bangalore Urban and Bangalore Rural. The monitoring of meals effectiveness is done by Maria Seva Sangha aided by St.Anne's Women's Degree College, Ulsoor.