Best NGOS in Delhi
Top Charitable Organizations in Delhi
Donate to SERUDS.
Trusted, Verified NGO in Kurnool
Which are the best NGOs in Delhi?
Delhi is the richest city in India, with per capita GDP at $12,747. Yet, Delhi has some of the poorest citizens in the country living day-to-day with barely enough to survive. This Delhi is actually two cities : South Delhi, a neighborhood of upwardly-mobile traders and technocrats, and the Jhuggi Jhompri (commonly called J-J) slum colonies, populated by refugees from the countryside.
We are giving below the best NGOs in Delhi to donate to for a cause you deeply care about.
SERUDS has been Verified!
SERUDS has completed due diligence norms and listed with Global Giving Foundation, LetzChange, Milaap, Godparents, Icharity, Credibility Alliance VaniIndia & Guide Star India.
Get instant tax exempt 80G receipt.
Donations to SERUDS Charity will be eligible for 50% tax exemption under Section 80G of Income Tax Act. Indian Donors will get instant Tax Exemption Receipts their email address.
Please Rise Your Helping Hand Now
Donate Now for Elderly Care, Child Education, Orphanage, Women's Welfare.
Delhi is the richest city in India, with per capita GDP at $12,747. Yet, Delhi has some of the poorest citizens in the country living day-to-day with barely enough to survive. This Delhi is actually two "cities": South Delhi, a neighbourhood of upwardly-mobile traders and technocrats, and the Jhuggi Jhompri (commonly called J-J) slum colonies, populated by refugees from the countryside. The J-J colonies are spread all over the metropolis and consist of shacks made of cardboard, tin, straw and mud, which serve as homes for the poor. J-J residents are indispensable to the upkeep of the metropolis, but they themselves live without basic amenities or civic rights.
Given below are a few top NGOs in Delhi, who are contributing their bit to the cause of the disadvantaged in Delhi.
HelpAge India
HelpAge India is an Indian organization focused on the concerns of elders. Established in 1978, its mission is to "work for the cause and care of under-aged elderly people and improve their standard of living". HelpAge is taking action against universal, pension, healthcare, Elder Abuse at the national, state and social levels with the central and state governments and advocates for the needy. It runs various age care programs to cater to the larger needs.
HelpAge offers these people a place to stay and tends to their different medical needs. Since 1980, the NGO has helped restore sight to more than 9 lakh elders. With almost 45,000 surgeries conducted annually, the organization is looking to expand this number up to 60,000.
Goonj
Goonj is a non-governmental organisation headquartered in New Delhi, India which undertakes disaster relief, humanitarian aid and community development in parts of 23 states across India. Goonj focuses on clothing as a basic but unaddressed need. They focus on re-using the materials. They try to turn old re-usable materials into valuable resources.
Goonj started 'Not Just A Piece of Cloth' (NJPC) initiative to increase awareness about menstrual health and hygiene. They have distributed over 4 million cloth pads across India and conducted thousands of awareness meets among the most backward communities of the country. They also encourage urban communities to donate cloth out of which they produce sanitary napkins. Donating to this NGO in Delhi will help poor women get access to affordable sanitary pads.
Smile Foundation
Smile Foundation is a Non-Governmental Organization based in New Delhi, India. It was established in 2002 and has a presence in 25 Indian states. As of 2017, the Foundation reaches approximately 400,000 children and their families.
The purpose of this NGO for education in India was to promote education among the underprivileged. Their development program includes health care, education, livelihood for children and women, provision to be equally affected by lack of resources. Some of his programs are Smile on Wheels, Mission Education and Smile Twin e-learning programs.
CARE India
CARE India has been working in India for 68 years and is a non-profit organization, focusing on reducing poverty and social injustice. We do this through well-planned and comprehensive projects in health, education, livelihood and disaster relief and response. Our overall goal is to empower women and girls from poor and marginalized communities and improve their lives and livelihoods.
Care India reached 31.5 million people directly through 43 projects in 14 states, covering more than 90 districts. It is a part of CARE International Confederation, which operates in 95 countries of the world, where all people live with dignity and safety.
Kailash Satyarthi Children's Foundation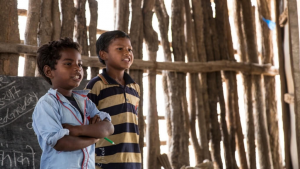 Founded in 2004 by Nobel Peace Laureate Kailash Satyarthi, the Kailash Satyarthi Children's Foundation is an NGO in Delhi that aims to create a world worth living in for a child. Its goal is to end violence and exploitation against children by ensuring child protection through innovations, research, awareness generation, promoting partnerships and participation. The Foundation has also set up the Bal Mitra Gram (BGM) to empower children and the community they live in. Donate to this program to help children in rural areas to fight for their rights.
Maitri India
Since its inception in 2005, Maitri has worked with over 45,000 individuals on the issues of social and health problems and public health concerns through education, community outreach, networking, and legal advocacy. The organization has been addressing the issue of violence against women, running a victim support program, and providing support to abandoned elderly widows. You can contribute by donating to Maitri and provide clothing and shelter to elderly women.
Deepalaya
Deepalaya is a non-governmental organization in the national capital state of India. Which is working on issues affecting the development of urban and rural poor in India with a special focus on children. The official purpose of the existence and functioning of the Deepalaya is to 'give each child a chance'.
The organization was established in 1979 and has seen steady growth in the field of employees, beneficiaries and activities since then. The main areas of influence of Deepalaya are urban slums of Delhi, but rural development has also improved in the states of Haryana and Uttarakhand.
Teach For India
Founded in 2007, Teach for India aims at eradicating the education crisis in India. They target layers of an issue, right from unequal education opportunities to attendance problem, lack of quality teaching, and the issue of girl child education. They are always in need of volunteers to help mentor or teach any skills they know to kids.
Centre for Urban and Regional Excellence (CURE)
The Center for Urban and Regional Excellence (CURE) is a non-profit development organization that works closely with urban informal and low-income communities to engage and integrate people into city processes.
Treatment mobilizes women and youth in low-income communities, especially urban areas, to access water supplies, sanitation, electricity, livelihoods, education, health care, and housing. It works at all levels of government – national, state and local.
Ways to donate online
The account name is "SERUDS"
Non-FCRA Bank Accounts – (donate money in Indian rupees only) – Domestic Donations:
| | | |
| --- | --- | --- |
| Name of the Bank | Account No. | IFSC CODE |
| ICICI Bank | 027901000952 | ICIC0000279 |
| HDFC Bank | 07421450000126 | HDFC0000742 |
| AXIS Bank | 244010100059158 | UTIB0000244 |
| State Bank of India | 30737287674 | SBIN0003185 |
* Please send your address to avail 80G Tax Exemption benefits from our charitable nonprofit organization under section 80G of Income Tax, 1961 Act.
Foreign Contributions only
FCRA Bank Account – Donate from outside India:
ACCOUNT NAME: SERUDS
Name of the Bank
Account No.
IFSC / SWIFT
State Bank of India
30
IFSC CODE: SBIN0000691

SWIFT CODE: SBI-NIN-BB-104
Bank Address for Foreign Donations:
Name of the Branch: New Delhi Main Branch (NDMB)
Address of Branch: FCRA Cell, 1st Floor, 11, Sansad Marg, New Delhi-110001
Branch Code: 00691
Thank you for donating to charity !