There are ways to donate to coronavirus helpers in India and in this blog, we'll explore the requirements of people who're saving us.
Ever since the Lockdown started, and also extended and again extended. We're in something called Lockdown 3.0 and the country's situation is not as bad as the US and Spain. 
Honestly speaking, there are migrant workers struck and daily wagers craving for food and saying, hunger might kill us more than Coronavirus. Help Migrant Workers with Donation.
---
LISTEN TO THE AUDIO OF THE BLOG:
---
The students are sort off enjoying their extended and unexpected vacation & plenty of people are adjusting themselves with work from home.
But there are plenty of people at work. These people 👇:
Doctor, Nurses, and other medical staff.

Municipality workers.

Police and security staff.

Grocery and essential store keeper/ staff.

Private Pharmacy shopkeepers.

Vegetable sellers.

Water supplier.

Bank staff.
Every other Supply chain personnel who're working night and day to ensure the requirements of daily essentials are fulfilled and other people are ensuring the recovery rate shall continue to increase.
Donate to Coronavirus Helpers In India – For everything they need
The superheros out there working for us are in need of certain help that can be provided by general people like us. 
To ensure extra support to the people who're at work so that we can stay safely at home and avail every item needed for them for extra support.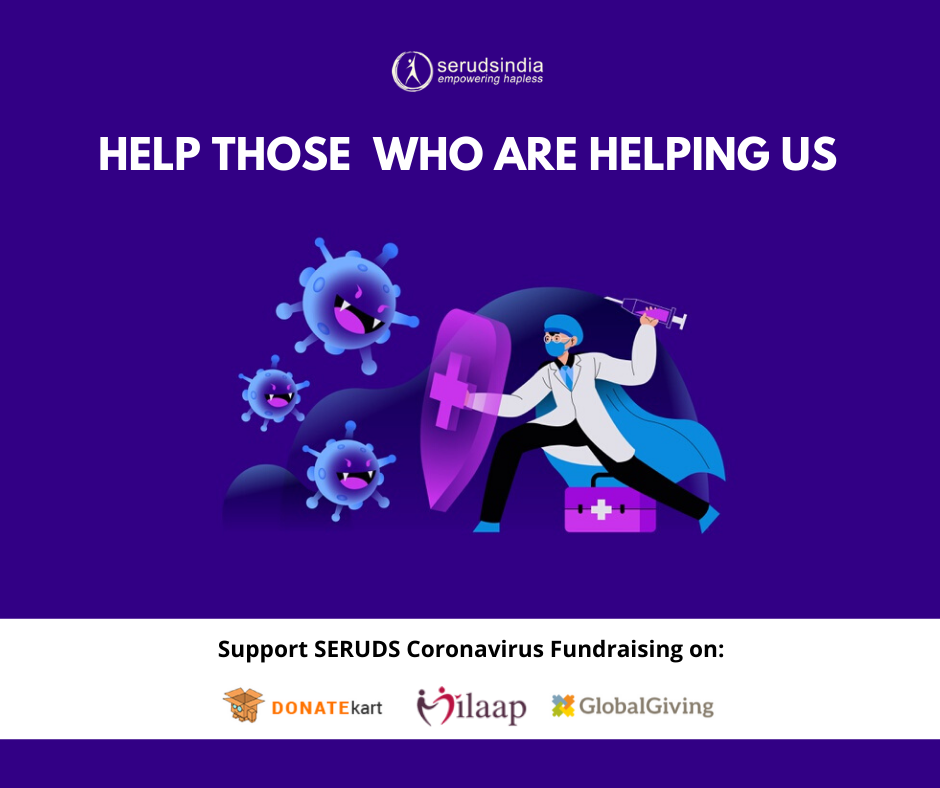 A few doctors complained of a shortage of masks and sanitizers to The Hindu.
While shopping at a local grocery store, we heard of the employees not being able to travel properly and a few of them are walking almost 5 km to reach the store. (We felt disheartened).
We urge people to donate as much as possible for helping the heroes who're helping us in every possible manner. It is them because of which we can stay home safely.
CHARITY CAMPAIGNS OF SERUDS:-
Lockdown will probably end soon and definitely phir muskurayega India…  Until then let's support each other as much as possible.