"Don't Sharp Pencil Much, We can't Afford Another": Donate Education Material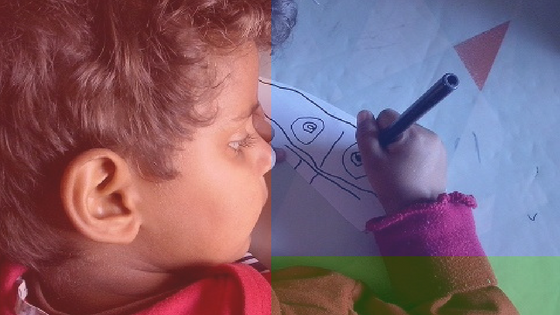 "Education is the key to eradicate poverty"
Which is indeed true. There has been substantial decrease of poverty over past few years in India, and there are claims that if little more improvement is made by literacy rate in India, poverty can be resolved.
But there are many rural and slum areas, where poverty is destroying education. Children from 5- 15 years of age who belong to school, are seen on roads playing and working as a child labour.
We keep on chanting the word, 'Right to education' but many of the Indians can't afford because education in India is very costly.
In countries like India, where per-capita income is lower than the educational expenses.
Related Blog: He Never Got School Uniform And Years Later He Bought It For Entire Orphanage.
The change which we talk about in country is via education and it's improvement. But with this scenario, it's very hard to reach there.
You must be thinking there are govt schools and colleges where the education is very cheap. But the shocking truth of our govt schools is there is no proper infrastructure, worst possible quality of teaching and no attention on the child's hygiene.
However there are some improvements and changes we are observing in the education system but there is a long way to go.
Still a regular lower middle class person can't afford education of only one child. Even if they manage to enrol into a school, the related support for education material, bag, uniform etc is very hard to bear.
Just imagine a mother saying her son not to sharp pencil much because they couldn't afford any other.
Start of an academic year for students is mostly next month and it is the crucial time when children need education material like bags, books, uniform, pencil and other stationary items
Honestly speaking, these needy kids are dependent on our donations. It doesn't really cost much but, with our single donation for education material, a child can go to a school full year happily.
Let's donate education material. Happy reading.